Salvation Story
A Cadet's Journey with Jennifer Hess
"Here am I Lord, send me!"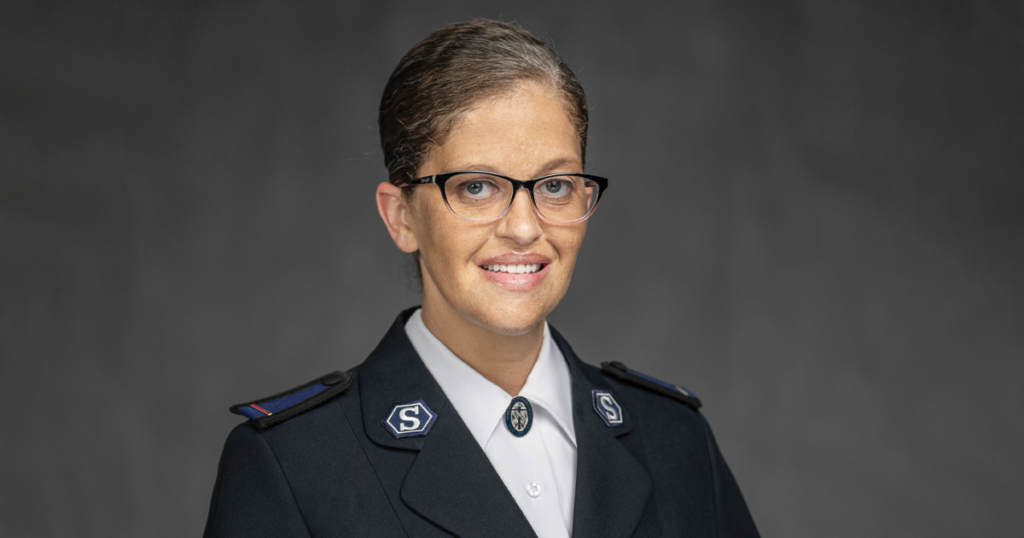 In my childhood years, I witnessed every form of abuse imaginable. The only healthy moments were when my sisters and I would get to stay with our grandparents while our mother was in jail. At five years old, I gave my heart to Christ for the first time. For the next two years, I gave Jesus all that my little heart could give. Unfortunately, my mother returned to my father after prison, which, for me, meant returning to the darkness of life away from Christ. I found myself angry with God, so I pushed God as far away as possible.
It took a couple of years, but my mother finally left my father and followed my grandparents from the big cities of California to the much smaller city of Anderson, South Carolina. Shortly after we moved to Anderson, my grandfather went to be with the Lord. I lost the only positive male role model I had ever had. It was not long after his death that trauma and abuse entered my life again, except this time it was directly aimed at me and one of my sisters because we were biracial.
Our grandmother began taking my sister and me to church again. I was active in all the youth programs, mother gave her life to Christ and traveled with my family accross the country, accompanying my grandmother as she preached revivals. However, for me, those things were only a means of escape from the real world. Eventually, everything came crumbling down again. I had a lot of walls built up and I was not ready to trust God with my heart or my life. Even with my walls built as high as they could go, I began to feel the Lord calling me to ministry to help others who did not know they had a voice in this world. Naturally, I ran. I ran as far and as fast as I could—or so I thought.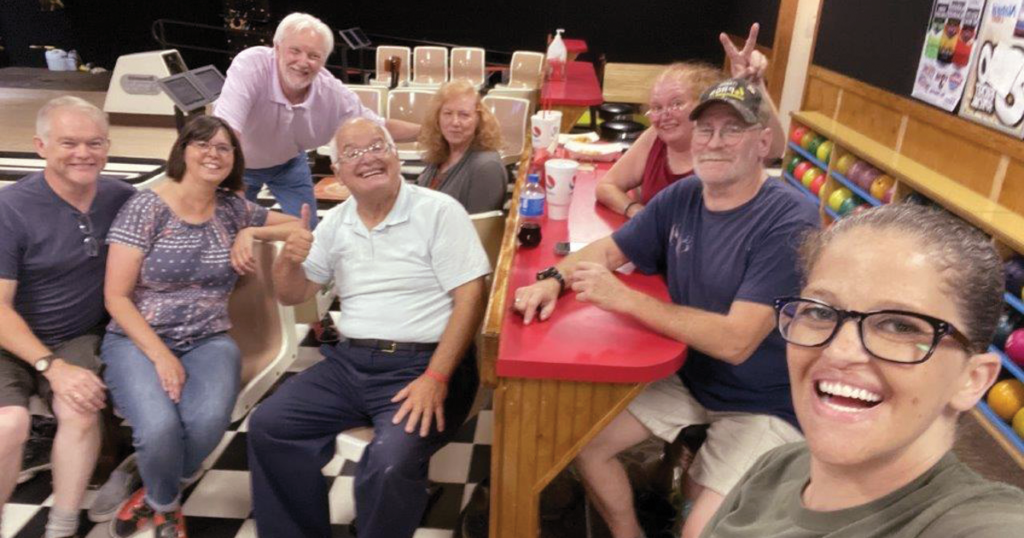 When we feel broken and incomplete, we look for things that can make us feel whole. I may have heard the Lord calling me, but I did not trust Him (or anyone else for that matter). I was desperately seeking anything that could make me feel better. I tried everything I could get my hands on: drugs, alcohol, men, money, power. I was caught in a vicious cycle of abuse, addiction and empty promises. I believed I was too damaged for anyone, even God, to love and accept. As these lies spun in my head, I spent the rest of my teens and all my twenties drowning my sorrows in drugs, alcohol and abusive relationships.
In August 2014, my life changed forever. I was involved in a terrible car accident that took the life of a three-year-old boy. In the aftermath, I suffered from severe PTSD, depression, anxiety and an even stronger dependency on alcohol. Four months later, after many years of battling cancer, my grandmother went to be with the Lord and I blamed myself. I began self-medicating, and I returned to meth after 10 years of sobriety. A year and a half later, unexpectedly, my mother went to be with the Lord as well. I felt as though I was drowning. I sent my children to live with their father while I tried to figure life out. I had lost everything and everyone. I had reached rock bottom and needed divine intervention.
I will never forget the day that I dropped to my knees in the middle of a field and begged God to forgive me and rescue me from the mess my life was in. After that day, something began to change in me. I was still battling my meth addiction, but I knew God was moving in my life, putting a craving for Him at the top of my list. I heard God's calling to ministry get louder than before, giving me hope at the thought of a future with Him. I needed to follow God's call, but I did not know how.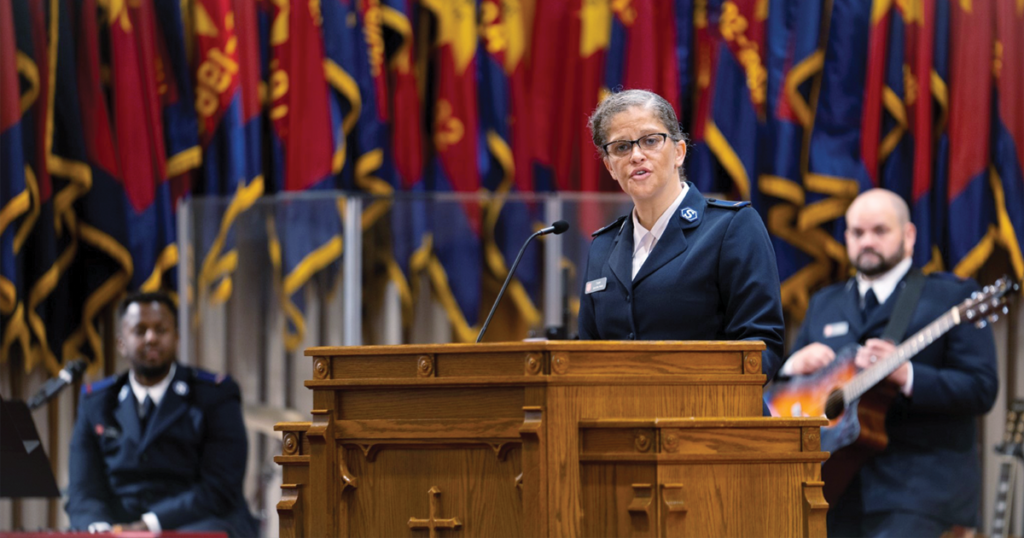 Philippians 2:13 says, "For it is God who works in you to will and to act in order to fulfill his good purpose" (NIV). God was cleaning me up to do wonderful things for Him. I began to pray the same prayer every day: "God, if you could please get me to a safe place where I can get my life together, I'm yours." The Lord heard me, and it did not take long before I found myself at The Salvation Army emergency shelter in Anderson. My second day there, the corps officer walked in the front door and began talking with a gentleman looking for a place to stay. He asked the gentleman, "Are you looking for a safe place to get your life together? Well, this is the place to do it!" I knew I had found where God wanted me. That day, I decided I could not run anymore. I fully surrendered my life to God and His plan for my life. I knew I had found my church home with the Army when I heard the testimonies of so many others with addictions and hardships. Most importantly, I knew I had found how God wanted me to fulfill my calling.
Thankfully, I am doing exactly what God has called me to do. I am in my second year of training at the Evangeline Booth College. I have my two sons living with me, and my daughter is a sophomore in college. God has truly blessed me with a life with Him. He has allowed me to have my children back. He has given me this wonderful calling as a Salvation Army officer. And in June 2023, I will marry my best friend. I look forward to seeing how God will use me in the future, as I smile, salute and say, "Here am I Lord, send me!"
Cadet Jennifer Hess will be commissioned in June 2023.
Photo provided by The Salvation Army
Comments